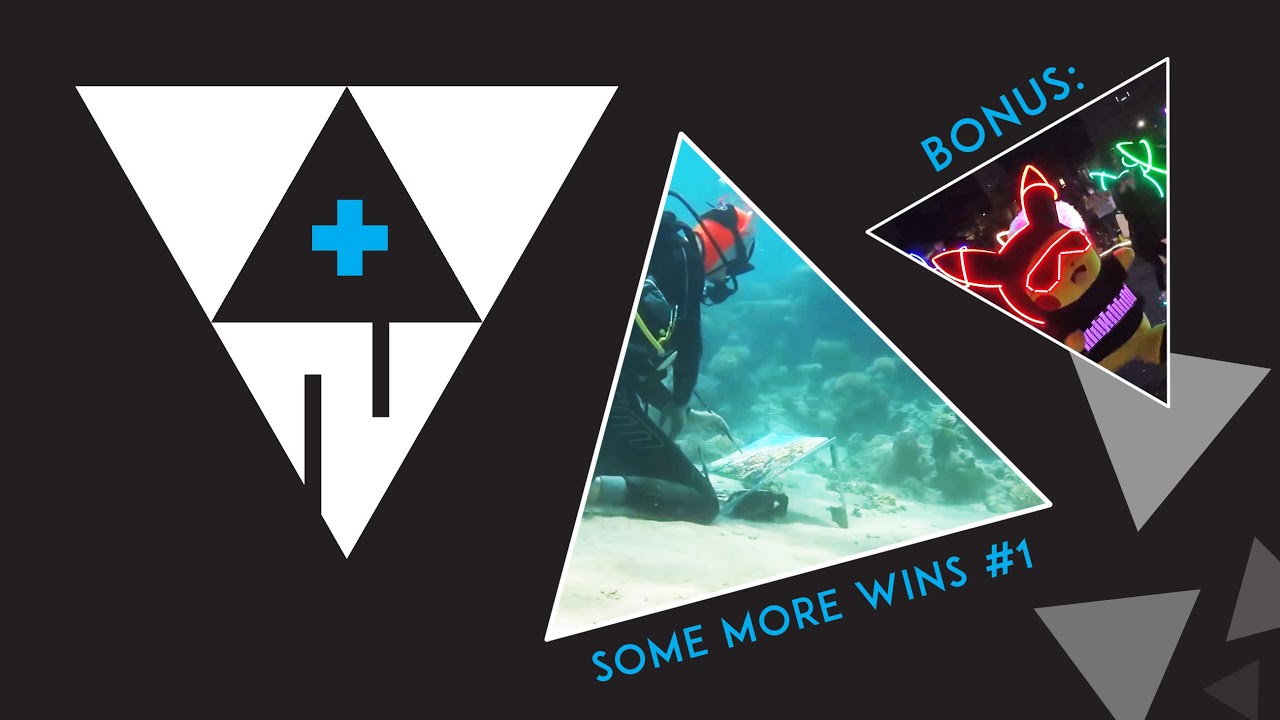 It isn't the beginning of a month yet, what's with this?! We did ask our fellow community, whether you'd like some more videos beside our monthly compilations, so here we are! From now on we want to give you some bonus videos now and then, always around the middle of the month (not sure yet, whether we can keep this up every month, we'll see).

Let's start with this bonus compilation. "Some more WINs" collects all the clips we find along the way but are too "old" for our regular editions (so, before this year). But these are nevertheless new to our channel, so we hope, you like this shorter bonus video.

Enjoy & share! And stay safe! ❤️
Subscribe for monthly WIN & Support us on Patreon!
Curated by wihel.de and langweiledich.net.
01. Baby break – Rotura de bebé (via)
02. Trying to Worm my way back to Maui before Monday……🐛 (via)
03. This video has gained a bit of attention lately, so I thought I'd repost it! Great video to bring in 2020 😜
04. BELLA CIAO by Walking Piano, the world's biggest piano
05. Why I love Tyke Hockey! (via)
06. MOST UNBELIEVABLE RUN OUT EVER?!! 8-Ball By Chris Melling! (via)
07. 11 year old nephew's funny best man speech (via)
08. making of banana nr 7 (via)
09. Blue-footed boobies diving in Galapagos (via)
10. QWOP Cosplay At Anime North 2013 (via)
11. Underwater Painting by Olga Belka (via)
12. Detroit swindle + Japanese guy (via)
13. 扇風琴│Electric Fan Harp (via)
14. Squishy Cute Seal (via)
15. Alternate angle…unknown filmer…but he seemed hyped😂🙌🏼 (update…filmer has been located) 🎥: @chinaygniaschwammal
16. Wolf pup howls for the first time :3 (via)
17. Epic Driving Backhoe go down from the Hill. (via)
18. Presidential Headache (via)
19. Pikachu Techno Dance – Best Dance in HD (via)
20. Marc Chouarain presents the Cristal Baschet (Rare Instruments) (via)
21. Colorchangingline looking like a upside down U (via)
22. RRR 2 (via)
23. Water Vapor Fireplace | AFIRE WATER 3D Effect Electric Fireplace Insert -Steam Fireplaces (via)
24. Elephant Collects And Bins Trash (via)
25. Hay Baler 2 (Square) – Lego Technic (via)
26. Street Fighter II in the real world (via)
27. Useless Machine (Arduino)
https://www.win-compilation.com/wp-content/uploads/2020/06/bonus-compilation-some-more-wins.jpg
720
1280
Redaktion
https://www.win-compilation.com/wp-content/uploads/2021/01/WIN21-Banner.png
Redaktion
2020-06-16 19:31:42
2020-06-15 11:34:36
Bonus Compilation: Some More WINs #1